Nielsen survey claims most users are anxious about location-tracking apps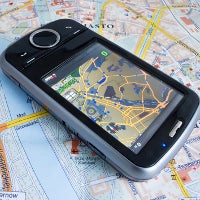 Ah, privacy. We live in a day and age when our right of privacy may be easily invaded - be it from the CCTVs on the streets or because some smart hackers are doing their things for the odd dollar or two.
A Nielsen study on the subject shows that the majority of the mobile users who were asked whether they are concerned about their privacy when using location-based services and check-in apps answered positive - the exact figures show that 59% of the ladies and 52% of the gents claimed they are anxious about such apps.
The contrast couldn't be clearer as only 12% of the men surveyed and 8% of the women told Nielsen they are "not concerned" and that this is a non-issue for them, while the rest said they were "indifferent".
It's worth noting that all participants in this study were active mobile users (albeit to a different degree), i.e. all of them have downloaded at least one app in the past month.
Do you fear that Big Brother may be watching you, or that, simply put, the apps that are tracking location may cause you headaches?
via:
All Things Digital