Nielsen details what apps are being installed in different countries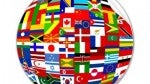 Nielsen, the company that might have been responsible for cancelling your favorite television show because of the ratings it computes, has worked hard in the mobile space by coming up with data that developers would be interested in. The research firm recently took a look at how people connect in different regions of the world, more specifically, in Australia, Brazil, China, India, Italy, Russia, South Korea, Turkey, the U.K. and the U.S. Different areas of the world have different preferences. While smartphones are owned by
more than 50%
of mobile users in the U.S. and South Korea, in India and Turkey, featurephone users make up 80% and 61% of mobile phone users respectively.
The apps that are installed on smartphones also vary depending on the region. In the U.S., smartphone users like to watch video and use navigation and mapping apps. In China, news and weather apps are downloaded the most. More than half the smartphone users in South Korea install banking apps on their phones while that number drops to 22% in Italy. A whopping
74% of smartphone users in the U.S
. install productivity apps on their handsets while just 1% do the same in Turkey. And while you might think that the U.S. would lead in downloading games, you'd be wrong. Yes, 61% of smartphone users in the States installed games to play on their smartphone, but that was beaten out by the 70% in China that do likewise.
source:
Nielsen
via
Engadget