Nexus 7 ad gets featured on Google.com: "The playground is open"
8
The
Google Nexus 7
is one of the best and most affordable tablets we've seen so far, but in a world dominated by the iPad, it would definitely benefit from a little extra marketing. Well, being featured on Google.com isn't exactly a "little extra" marketing - Google's home page is one of the most visited websites globally.
The Nexus 7 ad appears right under the search bar and is neatly animated. It seems that it only appears for US users and this makes sense - after all, the Nexus 7 was first made available stateside, and only a couple of days ago crossed the pond to arrive in say Europe.
Featuring an ad for one of its own products isn't new for Google, though. We've seen Google Chrome and the HTC-made Nexus One appear on ads on Google's home page previously, and the Nexus 7 is definitely one of the devices that deserves its place there. Want to know why? Check out our in-depth
Nexus 7 review
here to find out.
source:
Business Insider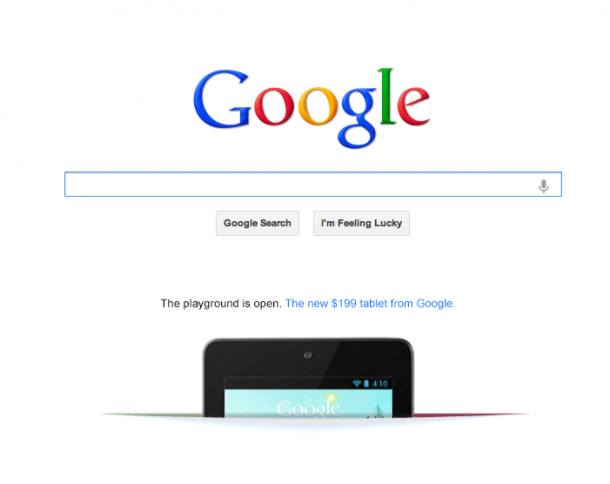 Recommended Stories