Nexus 6 European pricing leaks out - a straight-to-Euro conversion
12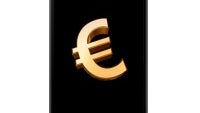 The Nexus 6 distributor for the Netherlands told techtastic.nl that the 32GB version of
the orca of a smartphone
will be priced a mean $809 (649 EUR) in the region, and most likely all over Europe. The Nexus 6 will go on pre-order starting next week, with deliveries scheduled for late November and early December, as predictable. It looks like Nov. 17-18 could be the lucky date for European customers after all, although this is speculating at this point.
The 64GB Nexus 6 will follow at around the same time, priced at $871 (699 EUR). Again, nothing unexpected here - these are the same prices as in the USA, converted from US dollars to Euro to compensate for taxes, transport, regulations, and other necessary expenses.
Meanwhile,
old Nexus 5
is still hanging in there, starting at the same 349 EUR for the 16GB version. It appears no price cuts are in sight. Anyway, the Nexus 6 has a lengthy sheet of arguments to be priced at double what Google & LG ask for its predecessor. It has an oversized display, the most powerful 32-Bit quad-core processor around, a healthy 3GB of RAM, and the delightful Android 5.0 Lollipop.
Still, a Snapdragon 805-powered refresh of the Nexus 5 would have made lots of people happy around Christmas. Oh, well!