Nexus 5X and Nexus 6P chargers are potentially dangerous, according to this video
27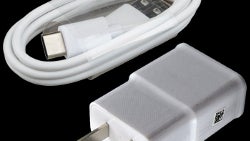 Every smartphone comes with a set of accessories out of the box, most importantly – a wall charger. It is generally advisable to juice up your phone with its bundled hardware, as it is assumed that the manufacturer built the charger to the exact spec. Furthermore, chargers that come boxed with flagship smartphones are expected to be top of the class and extremely reliable without question.
Well, one Nathan K. posted a video on YouTube, which was since distributed on Reddit as well, which shows that the chargers bundled with Google's
Nexus 5X
and
Nexus 6P
may be dangerous. But to get this out of the way – no, they shouldn't fry your phone. They may, however, pose a potential danger, if the user gets a bit careless and inserts them the wrong way in another device.
Apparently, the Nexus 5X chargers have no failsafe in place and put out their 5V/3A at all times. As a comparison, good, high-class wallchargers will have voltage safeties in them, which will not allow for any output to be generated unless the cable is plugged in a charge-able device. So, how is this bad? For one, it's not advisable to leave your wallcharger plugged in when not charging your phone — it will just continue working. Second, in the odd chance that you may, by mistake, plug the charger's cable in the outputting side of another USB device, you may damage something.
The Nexus 6P's charger does not output 5V/3A when plugged in with its own cable dangling on it. But if you plug a smart cord, like the Lightning cables that charge the iPhones and iPads, in the 6P's wallcharger, it will immediately start outputting power, regardless whether it's connected to a device or not.
So, admittedly, plugging your charger in reverse or using Apple cables with your Nexus chargers are both very niche situations. We don't believe this would lead to #chargergate, but do consider this a PSA.