Nexus 5 camera app crashing after the Android 5.1 Lollipop update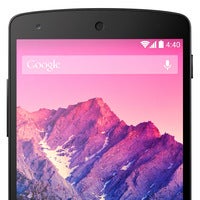 After having
the Android 5.1 Lollipop update brick some Nexus 7 units
, now users are reporting a bunch of
Nexus 5
users have been reporting camera troubles following
the Android 5.1 software OTA update
.
According to the bug report, already filed with Google, after receiving the Android
5.1
Lollipop, the Nexus 5 camera app force-closes when evoked by third-party apps like Twitter, Snapchat, Instagram, and often even the default camera app in Android itself. Thankfully, the issue can temporarily be fixed by rebooting the handset, but, needless to say, this is not a solution if you need to take a pic in a hurry. After some usage of the phone, the camera bug reappears, and you are in for the whole restart scenarios again, so hopefully Google will be quick to issue a bug fix to the Android 5.1 Lollipop update for the Nexus 5.

Some units even require two or more reboots to get the camera working again, so we'd hold off on that OTA update notification until Google fixes the issue, which is usually pretty quick to follow.