Newest update to Pokemon Go prevents you from catching 'em all while traveling in a car
11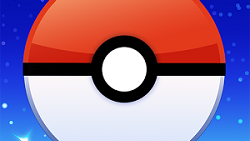 Although the hype surrounding Pokemon Go has certainly died down since its initial release, developer Niantic has still been hard at work in regards to keeping the app regularly updated. Some of the updates have been relatively small, but others have introduced features that fans have been asking for since the game's initial launch. In the newest update, Niantic is taking a step forward to making the app as safe and fair as possible for all players.
Just how will this be achieved though? After you update the app to the newest version, you'll no longer be able to play while traveling in a car. Once the app detects that you're traveling at 30 miles per hour or greater, Pokemon will no longer spawn in your area. In addition to this, distance that counts towards eggs and your Buddy Pokemon will continue to no longer progress either. This will certainly come as an annoyance for folks who have been trying to catch Pokemon while either driving or in the car with someone else, but it really is a smart move on Niantic's end.
It really is a smart move on Niantic's end.
Prior to this update, a warning message did appear if the app detected you were moving too fast, but you had the option to say that you weren't driving. Not allowing Pokemon to spawn for anyone that's moving at 30 MPH or higher might seem like a harsh move, but it really is the safest way to go about things. Updates like this might not be the most popular, but they do help to keep the game as fair as possible for everyone that's still playing.