Newest update to Google Allo adds themes and suggested emoji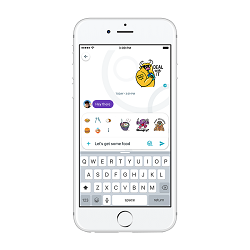 In late 2016, there's no such thing as a shortage of messaging apps. iMessage, WhatsApp, Hangouts, Telegram, Facebook Messenger, and more offer their own unique platforms for communicating with friends in a fun and effective fashion, and Google released their latest entry into this market a little less than two months ago with Allo. While Allo certainly does have some compelling features to offer, such as direct integration with the
Google Assistant
and an Incognito Mode for sensitive messages, there's still quite a bit lacking that make it not quite as compelling to uproot from something like iMessage or WhatsApp and make the switch.
Google has updated the app with minor tweaks and feature additions here and there since its release, but the latest update certainly does appear to be the biggest one yet.
The first change has to do with one of the biggest pain points for me - themes. Up until now, There was no possible way to change the appearance of your conversations within Allo, meaning that you were stuck with that unreasonably ugly background of weird circles. The new update finally fixes this, and brings a nice collection of other themes to play around with. These themes not only change the background of your conversations, but the appearance of the chat bubbles as well.
In addition to the new themes, Google Allo is also changing the way that it's emoji shortcut button works. Previously, touching the icon would bring up your standard emoji keyboard, but the new update changes this to offer suggested emoji based off of what you've currently typed in your message. Google calls this feature "Smart Smiley", and although it currently only works in English, it does look like a fun tool to play around with. Couple all of this with fresh new stickers for the upcoming movie
Fantastic Beasts and Where to Find Them
, and you're looking at a pretty solid update.
Google has said that they're rolling out the update to Allo on Android and iOS starting today and that they'll be available for all supported countries "over the next few days."