New, ultra-thin Motorola XT1021, XT1022 and XT1025 to be launched next month?
18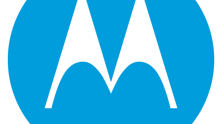 Apart from preparing the release of the
Moto X+1
later this year, Motorola may also introduce a new 4.3-inch smartphone. According to Brazilian website Tecnoblog, this alleged handset will have three versions: XT1021 (single SIM), XT1022 (dual SIM), and XT1025 (dual SIM, plus digital TV). Reportedly, all three models have been approved by Brazilian authorities recently.
While the resolution of the new handset's 4.3-inch screen isn't known, Tecnoblog received a screenshot that reveals other features: Android 4.4 KitKat, a 1.2GHz dual-core processor of unknown provenience, 5MP rear camera, 1GB of RAM, 4GB of internal memory (probably expandable via microSD), and a 1,900 mAh battery.
Apparently,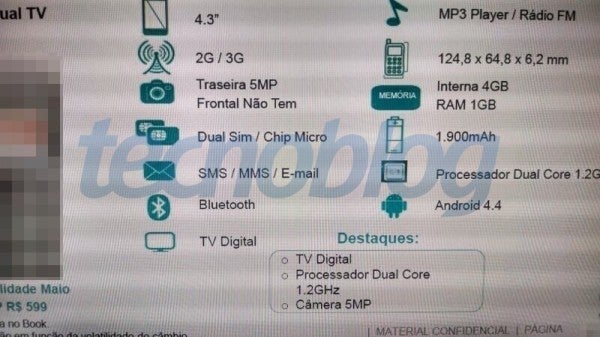 the new Moto measures 4.91 x 2.55 x 0.24 inches (124.8 x 64.8 x 6.2 mm), so it's really, really thin.
Earlier this month, the XT1021 was approved by the FCC, which revealed that the handset has AT&T-friendly 3G connectivity (WCDMA 850 / 1900 MHz). Of course, this doesn't mean that AT&T intends to release the smartphone, although it
could
do it.
It's

said that the Motorola XT1021, XT1022 and XT1025 will be launched in Brazil as soon as May. Well, we're waiting to see what this new (and possibly very cheap) Moto smartphone has to offer.
sources:
Tecnoblog
(translated),
FCC