New technology could spell the end of fingerprint smudges
5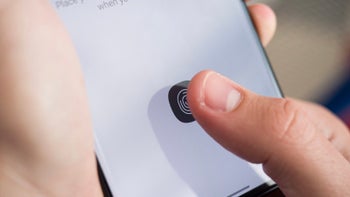 Nowadays, the vast majority of smartphones feature not one, but two slabs of glass (often with a shiny metal frame between them). It is hardly surprising that this design works - it looks very premium and very elegant… until you actually touch it.
Smartphones have evolved into the ultimate fingerprint magnets. Those with more matte finishes tend to fare better than the rest, but almost every smartphone in 2023 becomes a greasy mess after even the briefest of handlings. One would think smartphone manufacturers would have done something about this by now.
Well, it seems General Motors seems to care more about this than the likes of
Apple
and
Samsung
. According to a patent first spotted by
Gizmodo
, and subsequently covered in
a dedicated article
by Android Authority, GM is working on a Self-Cleaning display that can "make fingerprints disappear".
Essentially, an invisible coating would be implemented within the structure of the touchscreen display. The latter will, under the effect of ultraviolet radiation, produce a special chemical reaction that would subsequently break down the organic residue that causes the formation of fingerprints.
In short, all of the smudges will disappear once the display is blasted with UV light. Given that we get plenty of that from the Sun, our smartphones should be spotless most of the time. It should also be noted that the patent goes further than that and envisions the implementation of special pixels within the panel that can emit UV light when necessary.
With touchscreen becoming an ever more prevalent part of our daily lives, it is interesting that it has taken so long for such a form of technology to be considered. There is no doubt that the process would have to be adjusted in order to work in smartphones as well, but there is some irony in the fact that General Motors is the one to think of this as a problem in the first place.