AT&T has the best wireless network in the U.S., says new study
6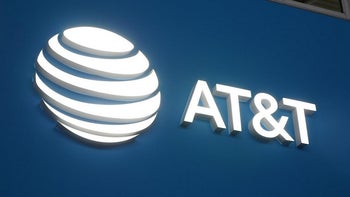 Which of the four major U.S. wireless providers has the best network? Well, you can ask three different analytic firms and get three different answers (we don't believe that Sprint would win any votes). Today,
the latest report dropped from Global Wireless Solutions
which gives the title of "Best U.S. Wireless Network 2019" to AT&T. Verizon finished in second place, T-Mobile in third and Sprint in fourth place.
The test results are based on metrics like voice, packet data, video, coverage, and reliability. Each of these metrics is weighted based on consumer feedback revealing how important each one is to U.S. wireless users. GWS ran 9.4 million tests in 50 states, Puerto Rico and the US Virgin Islands. 94% of the U.S. population was covered by the tests. Some of the results:
Data Speed-AT&T had the fastest download data speed for receiving photos, streaming content and other app-related content. Verizon had the fastest upload speeds for posting on social media sites, posting videos and photographs.
Data Reliability-AT&T had the best rate of success for completing data tasks.
Video Streaming-AT&T had the best scores for video streaming experiences such as the fastest loading times, least amount of buffering and highest video quality.
Voice Calls-T-Mobile had the best quality phone calls according to GWS while AT&T had the fewest number of dropped calls and the highest percentage of completed calls.
"After months of scientific testing, collecting and analyzing millions of data points across America, we are releasing the findings of the most comprehensive study into wireless connectivity to date. The results from our evaluation (based on scientific and engineering test methods that we have been conducting and refining for over 23 years) show that AT&T has achieved the Best Network OneScore for 2019."-Global Wireless Solution
During the year, AT&T was the leader in using 5-channel aggregation, a method that increases capacity leading to faster download data speeds. Other tools used by U.S. carriers in 2019 included 4 X 4 MIMO (increasing the number of connections between a cell site and a phone) and antenna beamforming (focusing the antenna on the target).
The test found that the most important and common activity done by U.S. smartphone owners with their handset is to make and take phone calls. A third of those surveyed said that they could not earn a living without their mobile phone, and the majority of Americans care more about the reliability of their wireless provider than the speed of the network.