New smartphone buyers in the US put screen size and LTE first, 63% of them were recommended a Samsung device
10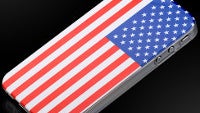 An interesting new study by Kantar Worldpanel ComTech reveals several major trends among new smartphone buyers in the first quarter of 2014, both in terms of what customers look for in a smartphone, and also how they go on about researching what brands have to offer.
As you probably gleaned from the title already, the number one functionality Americans are after is the availability of LTE in their new smartphone, with screen size -- the most commonly referred to design factor -- coming second. Indeed, the folks behind Kantar believe that due to the undeniable standardization in smartphone design (they're pretty much all rectangular and plastic, after all), consumers are now more interested in the type of functionality they get.
The study also reveals that some 25% of new smartphone buyers rely on friends for advice when it comes to picking a device, with a little under 25% making use of network carriers' websites to make a decision. Interestingly enough, while we tend to think that we've crossed into the digital frontier of online commerce, a staggering 64% of new smartphone purchases were made in brick & mortar stores. In comparison, just 24% of sales were carried out online.
Speaking of stores, it's also very interesting to know that, according to the study, 63% of new smartphone buyers were recommended a Samsung device by in-store staff, more than double the recommendations Apple got (30%). Out of those 63% that were recommended Samsung, a little over half of buyers went ahead and bought one of the company's Galaxy devices, and only 6% steered away and got an iPhone. The remaining 35% settled for another Android device.
Lastly, according to Kantar, iPhone buyers are the ones doing the least of research before buying into Apple. The reasons behind this, the study guesstimates, are the high levels of brand loyalty and the fact that Apple users are great advocates for the company's products (and we already know that most of new buyers ask around).
Check the graphs from the study for the full scoop and a visual breakdown.