New phone every year down-under, Telstra hops on the annual upgrade train
5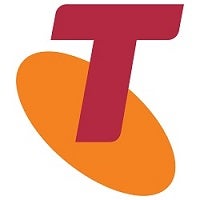 Australia's largest carrier, Telstra, is introducing an option for subscribers to upgrade their handset every year. Like most upgrade plans with any carrier, there is some fine print however.
For Telstra, nothing changes on the rate plan at all. Nothing changes in the cost of the phone either. Instead, if you choose this option, you simply pay for the privilege. $10 per month, in addition to the rate plan and equipment costs, will be added to the bill.
Of course, there is still technically a two-year contract involved as well. Just like with comparable plans, you have to trade-in your old device and it has to be in good working order. Based on research conducted by Telstra, it appears that about half of its subscribers would be attracted by some sort of option what would allow them to upgrade part of the way through their contract.
The reasons behind that research are the same as everywhere else, new equipment, new features, and relief from boredom with existing devices. Along with the upgrade option, Telstra also revamped some of its service plans, offering a new lower-end and higher-end tiers of service, with individual data packages up to 3GB per month.
source:
Delimiter