New phone camera chip from MIT to intro hardwired HDR and superiour flash photos
17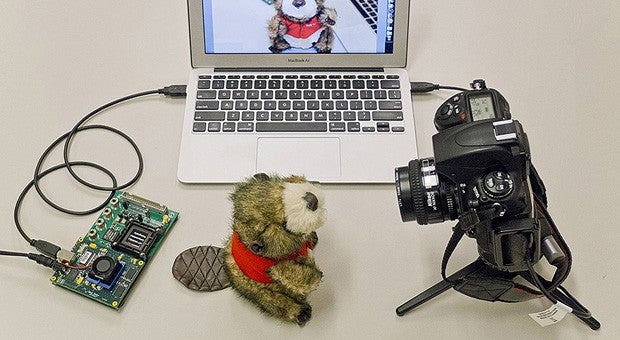 Smartphone camera advancements are coming fast and furious lately, and the latest MIT research promises that things will get even better. The team created a chip that allows almost instantaneous merging of photos taken with various settings for achieving the best results on the fly.
This goes for both
high dynamic range photography
, which is pretty fast these days anyway, and for pictures taken with a flash. The chip processes on the fly pics taken across the exposure range, and fuses them together, or merges photos taken with and without a flash with the press of a button, which allows for even exposure, preserving details, and no weird shadows over the scene as is so often the case.
The kicker is that all this is hardware-based, instead of the current software solutions that take a few seconds to compute even on the most powerful smartphones. HDR photo calculated with the new chip gets done in a few hundred milliseconds on a 10 MP image, and is much more power-efficient, too. It also allows for
bilateral filtering
, aimed to solve the age-old conundrum of preserving detail and sharpness vs eliminating digital noise.
The researchers already built a working prototype of the silicon with the help of TSMC, and will present it next week, with Microsoft Research and Foxconn being privy on the project, too, so we can't wait for this thing to go into our phones.
Recommended Stories