New information leaks about the BlackBerry Windermere
25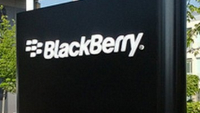 The rumored high-end
BlackBerry Windemere, has captured the attention of BlackBerry and non-BlackBerry fans alike
. The strangely designed QWERTY keyboard doesn't show punctuation or numbers, and is expected to work with a combination of gestures and touch. Some new information about the Windermere has leaked, and just might have you eagerly waiting for more information on this rumored top-shelf BlackBerry 10 model.
The BlackBerry Windermere, aka the Q30, is expected to be equipped with a 4.5 inch LCD screen with a resolution of 1440 x 1440. That works out to a pixel density of 453ppi. The unique QWERTY keyboard, as we said above, uses a combination of touch and gestures to provide users with a way to type accurately and quickly. A 3450mAh battery will keep the Windermere working all day long. The 13MP rear snapper will feature OIS.
The BlackBerry Windermere will be built with a stainless steel frame and is supposedly light. It is thinner than the
BlackBerry Z30
, which weighs in at 9.4mm thick. For comparison, the
Apple iPhone 5s
is 7.6mm thin and the just announced
Huawei Ascend P7
is 6.1mm thin. Last month,
we showed you some cases for the phone
that have allegedly been produced by a manufacturer.
Keep in mind that these are just rumors and the BlackBerry Windemere could turn out to be have completely different specs. Heck, the Windermere might not get released at all. Still, if you believe that where there is smoke there is fire, this has to get BlackBerry fans excited. We could see a new top-shelf 'Berry, with specs that could make the phone a challenger to iPhone and Android models.
source:
Crackberry