New iPhones reportedly arriving in U.S. ahead of announcement
18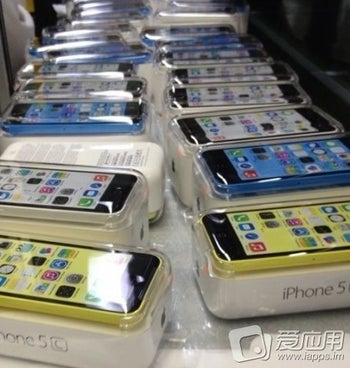 The official invitations have been sent out for Apple's event that will take place next Tuesday,
September 10th
in San Francisco. The assumption is that the event will be to announce the new iPhone 5S and the iPhone 5C. And, surprisingly, a new report says that Apple's new devices have been shipped and are arriving in the U.S. a week ahead of the announcement.
This is a bit odd for a couple of reasons. First, the general consensus is that the new iPhones will not be made available for purchase until
September 20th
, which means the shipments are coming in over two weeks ahead of that launch. That may not be too strange in general, but when you take into account that Apple's CEO Tim Cook has his background in supply chain, and prides himself on cutting down how much stock is on hand at any time.
According to a supposedly reliable source for
MacRumors
, Apple shipped as many as 1.2 million units of the iPhone 5C to the U.S. yesterday. There has been no word about any iPhone 5S shipments yet. Maybe this means the 5C will launch before the 5S? We'll find out next week.