New iPhone will have touch sensitive casing and 5MP camera?
This article contains unofficial information.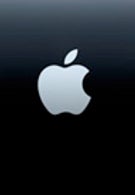 You know that we are getting closer to the launch of another iPhone model when all of the brokerage analysts come out of the woodwork with their ideas of what the new model will look like and what features will be on it. Goldman Sachs analyst Robert Chen and Bloomberg are passing along some visions the analyst has for what will possibly be called the iPhone 4G. The casing could be touch sensitive, similar to the Apple Magic Mouse. The Mouse replaces mechanical buttons with a touch sensitive plastic shell. This could show up on a new iPhone as part of a feature that allows you to use touch on the back of the handset. The camera is expected to be bumped up to a 5MP shooter from the current 3.2MP and you should expect a lot of innovation in both the hardware and software including a possible upgrade to the iPhone OS. Chen, based in Taipei for Goldman, is part of Asia's top ranked technology hardware research team. The analyst says that the handset will go into production in April and be ready for sale in June or July.
Apple iPhone 3GS Specifications
|
Review
source:
Bloomberg
via
UnwiredView