New iPad helps Apple to strong tablet market share in Q1, Kindle Fire retreats to third place
14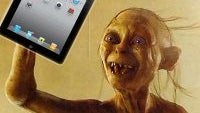 ABI Research has released numbers for tablet sales in the first quarter of 2012, and they tell some interesting stories. Not surprisingly, Apple's market-leading iPad did well, managing to increase its market share on the strength of new iPad sales. Perhaps more surprisingly, the Kindle Fire seems to have been partially extinguished, as it fell to third place behind Samsung, which managed to ship 1.1 million tablets in Q1.
That's still a pretty distant second place, as Apple sold 11.8 million tablets for the quarter, good for 65% of the market. Amazon's Kindle could not keep pace with their holiday sales, but their woes were actually the rule rather than the exception – tablet sales were down 33% overall compared to the holiday quarter that preceded it.
Apple had been
ceding market share
in the tablet space consistently, but the launch of their third generation iPad helped them grab almost 2/3rds of the sales last quarter. With no significant new entrants into the market in Q2 it will be interesting to see whether Q1 heralds continuing strength for Apple, or if their sales numbers will taper off after the initial sales. Last year iPad sales continued to ramp up through the year, but there is some question as to whether the tablet market can maintain its blistering growth pace this year.
Of course things will really get interesting in the third quarter, when Google's sub-$200 Tegra 3 tablet ships. Amazon is also expected to introduce a follow up to the original Kindle Fire sometime in the second half of the year, and there are ongoing rumors that Apple may release a new iPad in September – possibly a 7" model that will compete on the low end. So it would seem that we can expect the real fireworks in Q3 and Q4 this year.
source:
ABI Research
via
Engadget
Recommended Stories