New York legislator seeks to ban "spying" apps
6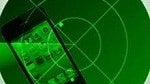 Many of these tracking applications seem to provide a rather "varied" user experience, but the nature of what they are designed to do have inspired New York Assemblyman Micah Kellner (D-Manhattan).
Apps like "i See You HD lite" which is available on iTunes or "iTrack" which is available in iTunes and Google Play purport to provide tracking of smartphones in real time. They are tagged as entertainment and not meant to be used for nefarious purposes.
To Mr. Kellner however, "they have no legitimate purpose" and he is sponsoring a bill in the New York State legislature that would make it illegal for such apps to be sold. Penalties under this law would impose fines between $1,000 to $5,000 for each violation for "chronic" offenders.
Mr. Kellner asserts that these apps are akin to illegal wiretaps and make it easier for stalkers to track their would-be victims. He has been demanding that Google and Apple have the aforementioned apps, and others like them, removed from Google Play and iTunes
source:
BetaBeat