New Verizon iPhone 4 customer? Here's a list of apps you should definitely have
1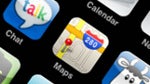 AT&T's monopoly on the iPhone 4 has been lifted, and the result didn't disappoint - Verizon recorded its best ever first day sales. And now that the subscribers of the largest US carrier (is it, actually?) have the Apple gadget at their disposal, it's only right to present them with some iPhone apps they should definitely have.
Facebook: If we put aside all the disputes and hype about Facebook, there is one undeniable fact - the Mark Zuckerberg creation has been a massive success. For this reason alone, this is a must-have app, and it has plenty of handy features like chat, status updates and other typical Facebook offerings. Moreover, it has an easy-to-use interface and is regularly updated.
Netflix: If you are a TV buff, this is your app. Even if you are not, chances are you still want it, because everyone needs to kill an hour or two occasionally. Streaming with Netflix is flowing flawlessly over Wi-Fi, and a wide variety of TV shows and movies are available.
Twitter: Similarly to Facebook, everyone from sportsman to statesman tweet at least twice a day, so it's worth having this app on your iPhone.
Shazam: If you are sick and tired of all these "Err... no, seriously, what was the name of that song?" conversations, you can download Shazam, and confidently say "This is...". Not to mention the chance to impress some bird with your (cough, cough) endless music knowledge.
Kindle: Nowadays, reading on smartphones is an easy and pleasurable exercise - even more with Kindle, which offers new books and classics along with a good interface. A must have app for your newly purchased iPhone.
Reeder: Sadly, you can't download this app for free (it costs $2.99), but if you need a good mobile RSS reader, this is the one. Better yet, it syncs with Google Reader.
Google Mobile App: We enjoy the fact we can find quite a few Google applications in the App Store, and Google Mobile App is one of them. It offers all the goodies like Google Goggles, voice search and many more.
Wikipanion: An iOS-optimized version of Wikipedia, this app gives you all the information you need about... well, everything. PhoneArena is still better for phones and tablets, though.
Amazon Mobile: Amazon Mobile gives you all the wonders that the largest online retailer in the United States offers. In your pocket and while on the go.
Weatherbug: It has all the functions you need - 7-day and hourly forecasts, local weather conditions, National Weather Service alerts and live weather cameras. Seriously, what else do you need?
Skype: Skype is connecting the world, so it's always useful to have this app - just think of these video calls you are going to make.
Foursquare: Whether you want to earn badges, become a mayor or just share your location, Foursquare is the app to have.
Skyfire: Skyfire is proving to be a popular choice for Apple users, and this is completely understandable, considering it's their only option to play Flash videos on the web.