New Sony wireless tech to cut charge time in half, coming in 2014
10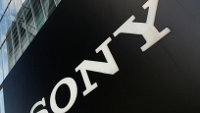 Japanese Nikkei is reporting that Sony is finalizing the development of a new wireless charging device which will help reduce charge time in half. Expected to come sometime in the latter half of 2014, the new device is based on specifications under the Qi international standard. Unlike current generation solutions, the Sony-made device uses 10-15 watts and is able to supply twice the electricity, shortening charge time to about an hour.
The Nikkei is also reporting that it was Sony's semiconductor division that took the lead with the development and is already planning on applying the new goodie into the integrated circuits that control charging. In other words, don't be too surprised if we see Sony's Xperia line add another ace in its sleeve, starting next year.
The media corporation also added that Sony is not alone in this – local electronic parts manufacturer Rohm has also developed a 10-15 watts chips that are expected to be integrated in Qi-compatible chargers and smartphones at around the same time as Sony's. This likely indicates that this particular niche of technology is on the verge of entering the next generation of wireless charging capabilities, and this sounds pretty exciting (though not as exciting as what Samsung is allegedly working on).
source:
Nikkei