New Samsung Galaxy S7 commercial shows off battery prowess
15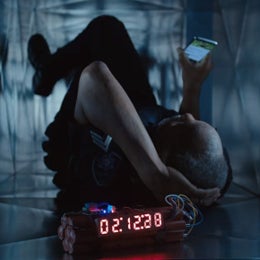 While Samsung has a new Android handset in the spotlight - the
Galaxy Note 7
- the company is obviously far from being done with promoting the Galaxy S7 series. That's why we're not surprised to see a brand new TV commercial that showcases one of the strengths of the
S7
and
S7 edge
: battery life.
The new commercial stars Danny Glover (famous for his roles in the Lethal Weapon film series), who also made an appearance in a
previous Galaxy S7 ad
back in June. The idea behind the commercial is that the Galaxy S7 and S7 edge provide enough battery life to keep you entertained for a long time - even when you should actually be doing something else: like Danny Glover, who sits next to a bomb that's set to explode in 12 hours. Instead of panicking about the bomb, he uses his Galaxy S7 edge to play games, watch movies and funny videos, take a selfie now and then, and even order food.
As you'll see below, the commercial concludes with a narrator (not Glover) stating that the Galaxy S7 smartphones offer the longest lasting batteries in the Galaxy family. Would you agree?