All new Pixel 3 features that are coming to the Pixel 2, and a few that are not
12
The
Pixel 2 started at $649
, and, tellingly enough, kept the same price even after the
Pixel 3
and
3 XL
announcement. Why is that? Well, the new phone starts off at $799, that's why, so its predecessor now looks like a relative bargain.
What will you gain if you get the new Pixel 3 instead of the Pixel 2, and is it worth the extra $150? It depends whether you are buying a new one, or already have a Pixel 2 or
2 XL
, then the equation changes dramatically.
This is why we made a list of all the new Pixel 3 and 3 XL features that are coming to the Pixel 2 and 2 XL at some point, and a few options that will be impossible to land unless you splurge for the newer handsets to help you decide.
New Pixel 3/XL features to expect on Pixel 2/XL
Night Sight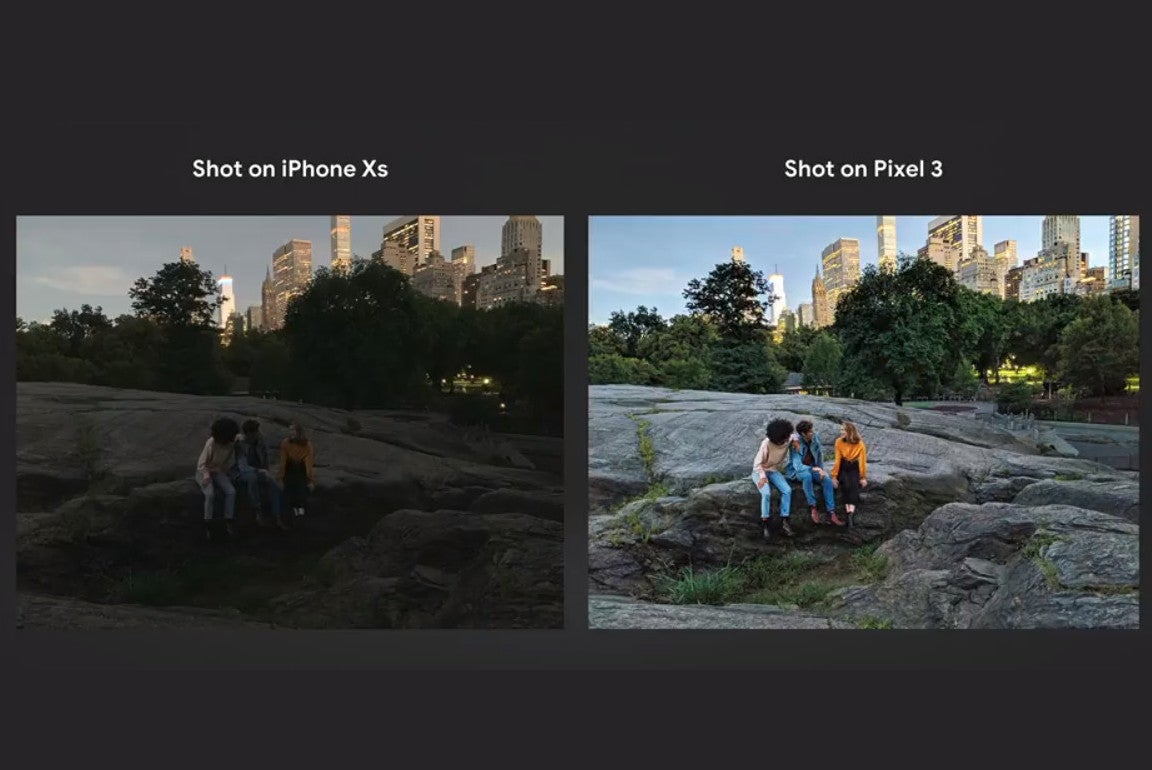 The HDR+ technology on the Pixel 2 and 2 XL quickly takes and merges up to 9 shots with different exposures to achieve evenly distributed lighting throughout the frame's highlights and shadows. Google also uses computational photography or "
a machine-learning based approach to auto white balance
" in order to, say, keep neon sign glow in check, too. On Pixel 2, however, if you want to keep a zero shutter lag impression after you tap the button, you can't have shutter speeds below 1/15s during the whole 9-shot buffer span.
A new approach to low-light photography enters the fray with the Pixel 3, and will be trickling down to the Pixel 2 as well "in the coming weeks." Called Night Sight, the mode was advertised by juxtaposing a low-light snap from the
iPhone XS
, which seemed much darker than the one from the Pixel 3 (that one also looked like taken during the day, but we digress).
How does Google approach the night shot this time around? Well, it now merges up to 15 frames with shutter speeds that can go down to 1/3s, and gets you a result similar to what a very long, 5-second exposure would do in extremely dim lighting. That's quite the long exposure jump - from 0.6s (9 frames x 1/15s) to 5s - so something has had to give.
That something is, unfortunately, the zero shutter lag of the buffer, so now Google expects you to hold the phone steady until it is done with the Night Sight shot. On the plus side, this is why Pixel 2 will be able to get the mode which sounds suspiciously similar to what Huawei is doing with the Night Shot on the tri-camera
P20 Pro
.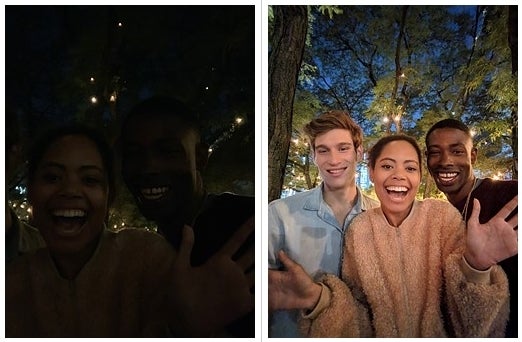 Night Sight will work with the Pixels' front camera, too
Playground
AR Stickers, a feature that Google introduced last year as an exclusive to the Pixel and Pixel 2, is now Google Playground. The new name hints at a certain interactive component, and, as you can see in the promo video below, characters won't simply enter the frame without customization options.
With Playground's new Playmoji, you can interact with the AR stickers in real time as they will move when you move. It works with the front camera, too, and creating some really exciting selfie possibilities.
Duplex
Google already introduced the creepy
Duplex feature
of Google Assistant that called restaurants and hair salons for you to make appointments, and Google was even forced to make a disclaimer so people know they are dealing with a virtual entity not a person. Well, the limited-release beta is now ending and Duplex will be available as a feature on the new Pixel 3 and 3 XL, but will trickle down to older Pixels in November, in a location-by-location rollout throughout the US.


Call Screen

Another new location-dependent Pixel 3 option that will likely begin rolling out together with Duplex on older Pixels is the so-called Call Screen feature. As the name implies, it will screen robocalls for you and let you know if the conversation is worth having. Needless to say, it is going to depend on a database that will only grow with time, so don't expect wonders from it from the very beginning. Call Screen is based on Google Assistant, too.


New Pixel 3/XL features NOT to expect on Pixel 2/XL
Apart from the obvious hardware-related new Pixel 3 options that won't come to the Pixel 2 like
wireless charging or the new Titan-M security chip
, there are plenty of camera app modes and even interface features that will remain exclusive to Google's latest and greatest.