New Nexus 7 LTE available in Google Play with 2GB of T-Mobile
9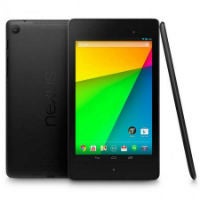 Those of us in the United States have had to wait patiently as the LTE model of the new Google Nexus 7 tablet made its way out around the world, but still didn't make an appearance here. Well, the wait is finally over, and if you want to purchase a new Nexus 7 with LTE, it is available in the Google Play Store.
The version available in the Google Play store is unlocked, but it does come with a T-Mobile SIM card which will get you 2GB of data for free for one month. After that, you either have to sign up for a T-Mo plan, or jump to a different carrier. The radio in the Nexus 7 will support the T-Mobile LTE network and the LTE networks for AT&T and Verizon. It will also support the T-Mobile HSPA+ network, the AT&T 3G network, but not the Verizon CDMA network.
If you want to get your hands on the LTE Nexus 7, it is available through Google Play right now for $349 with 32GB of storage; and, it will be available through T-Mobile stores in October.