New Motorola Spotlight Player story is based on an Oscar-nominated short: "Duet"
3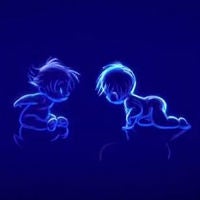 One of the Motorola apps that doesn't get much attention is the Spotlight Player, which is essentially an animation viewer where you control the camera. It hasn't gotten much attention mostly because Motorola doesn't do much with it. Since the original Moto X release last year, there has only been one new story. But, now Motorola has announced an upcoming story called
Duet
, which is based on the Oscar-nominated short of the same name.
Motorola teamed up with the animator and director of
Duet
, Glen Keane, who is a former Disney animator. Like the short you can see below, the Spotlight story will follow Mia and Tosh as they grow from babies to adults, and (obviously) fall in love. You'll get to control the camera to see the "Hand-drawn frames in 3D, all around you, at 60 frames per second and flowing smoothly with symphonic music by Scot Stafford."
We are really excited about this one. The original is beautiful, and it is easy to see why it has been put on the list of the ten best animated shorts of 2014 for the Academy Awards. The new update to the Spotlight Player preps it for the new story, but right now
Duet
is still listed as "coming soon".