New Motorola Moto X Pure collection launches in early December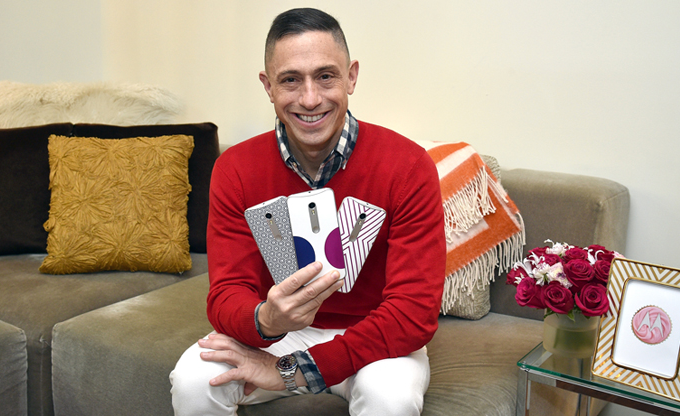 Motorola today announced that it has partnered with New York based designer Jonathan Adler in order to launch a new
Moto X Pure
collection that includes "three eye-catching, stylish phones" which capture "the spirit" of Moto Maker - Motorola's own online design studio that allows users to choose the way their handsets look like.
The three Moto X Pure handsets from the new collection (pictured above) will be available to pre-order starting November 24, and should go on sale in the following week, on December 3. Each will offer 32 GB of internal memory, costing $474.99 - that's also the price that you have to pay for a custom designed Moto X Pure 32 GB with a wood or leather back (though it's not clear if the materials used for the new collection include wood or leather).
Apart from the different design, which you won't be able to replicate in Moto Maker, each Jonathan Adler Moto X Pure smartphone is similar to what you can already buy. Thus, you'll get the same 5.7-inch Quad HD display, a six-core Snapdragon 808 processor, 21 MP rear camera, 5 MP front-facing camera with Flash, 3 GB of RAM, and so on. At the moment, the Moto X Pure runs Android Lollipop, but Motorola announced that it's getting ready to
update it to Android 6.0 Marshmallow
starting the coming weeks.
source:
Motorola