New Moto X+1 images leak, veracity already questioned
26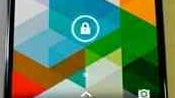 The rumors surrounding the Moto X+1 (the assumed name of the Moto X follow-up) have been increasing, and we've even seen a
couple images
alleged to be the upcoming Motorola handset. Today, we're getting a couple more images, which seem to match those we saw before, and a little more on potential specs for the device, including possible SD card support.
We've heard before that the Moto X+1 would have a 1080p display and a Snapdragon 800 SoC. The new rumors that come along with the images don't mention the processor, but are claiming that the X+1 design will be something of a hybrid between the DROID ULTRA and the Moto X. This would likely mean a larger device (around a 5-inch display), but with the rounded edges and dimple on the back, like the Moto X. The appearance of the device in the leaked images makes it look to be in the 5-inch range.
As far as the internals are concerned, the X+1 is said to come with 2GB of RAM in 16, 32, and 64GB models, but the interesting wrinkle is that the 64GB model may also include a microSD card slot for those who really need a ton of storage. It's a nice dream, but we would actually be more surprised if that were true, because it seems silly that Motorola would make two models of the phone for a feature with niche appeal. (We understand that many of you here love SD cards, but please keep in mind that you are the minority in that.)
The camera is also said to be improved, which is no surprise given that the camera was one of the most criticized aspects of the Moto X. The surprise there is that Motorola reportedly hasn't decided on which camera sensor to use in the final model. And, depending on which camera component Motorola chooses, the X+1 release could be anywhere from August to September. The general rumors so far have been pointing to an August release, but it is possible that a last-minute change to the camera could delay that.
*Update* It is unclear how much, if any of this info is accurate. The source
TK Tech News
has said that the leak was bogus, but never updated the original report to reflect exactly what was meant by that. This whole mess could just be to get press for
TK Tech
with its new offer of a $25k bounty for hands-on time with the X+1. The images do still match leaks that we've seen before, and some of the specs sound reasonable. There has been no reason yet to disbelieve that the X+1 would have a 1080p display, 2GB of RAM, storage options up to 64GB, and an improved camera. The questionable info has already been labeled as such in the article.