New HTC marketing direction aiming at the emotional side of buyers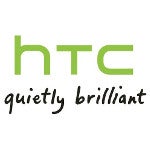 HTC has always been seen as cutting
edge
when it comes to technology, features, and the power of the device. Now it seems the company is shifting its focus away from the technological specs, and toward the emotional aspects of life your phone plays into.
In its most recent advertisement, HTC is attempting to tug at your heart strings by really emphasizing that its focus is on user experience. The clip emphasizes "you" over and over again, pointing out that HTC is "inspired by you."
We've seen this type of marketing from Apple, and admittedly we like the way it is presented. Often times there is a separation between technology companies and the more personal side of life, and it seems HTC is trying to become the first of the non-Apple handset maker to push the more emotional, life-influencing aspects of its products.
Check out HTC's "Innovation Inspired by You" campaign video and let us know what you think.