New Apple videos show off features on Apple iPhone 5S and Apple iPhone 5C
27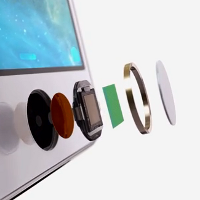 Apple has released a trio of new videos just a few hours after Tuesday's introduction of the
Apple iPhone 5S
and
Apple iPhone 5C
. The first video discusses the Touch ID sensor. In solemn tones, Jony Ive says that the Apple iPhone 5S is the manufacturers most "
refined iPhone to date
" and that Apple considered every component to make sure that it enhanced the user's experience. Later on, we see the fingerprint sensor in action as it quickly unlocks an iPhone 5S and facilitates the purchase of an app on iTunes. Every time you use Touch ID, it gets better at reading your prints.
The second video is all about the new iSight camera on the Apple iPhone 5S. The f/2.2 aperture combined with the 8MP backlit CMOS sensor means larger pixels allowing the entry of 33% more light, resulting in better shots under low-light conditions. Speaking of low light, when you press the shutter under those conditions, the camera actually snaps four quick shots of the same scene, merging them to reduce blur and resulting in a great photo. In very dark conditions, the iPhone 5S measures the color temperature allowing the dual flash to light up the area with just the right amount of white and amber light.
The Apple iPhone 5C is "beautifully unapologetically plastic," says Jony Ive in the third video, stating that in some cases, multiple parts have been reduced to one plastic one. It's more capable and colorful than the
Apple iPhone 5
, notes the executive. The colorful, lower-priced version of the iPhone is the star of the third video below. See what a single piece of polycarbonate can turn into.
Pre-orders for both models start September 13th with the Apple iPhone 5S and the Apple iPhone 5C launching on September 20th.
source: Apple (
1
), (
2
), (
3
)