New 4.5 inch display by Hitachi surpasses the Retina display on the Apple iPhone 4
11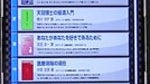 Screen resolution is becoming a selling point for cellphone manufacturers. The Retina display on the Apple iPhone 4 will be challenged by the qHD display on some upcoming Android devices like the Motorola ATRIX 4G. Apple's 640 x 960 resolution on its 3.5 inch display and the 540 x 960 resolution on the 4.3 inch ATRIX 4G screen now have a new challenger from Hitachi.
Hitachi's subsidiary, Hitachi Displays, has developed a 4.5 inch LCD screen that can be called a Retina display because at 329 pixels per inch, it surpasses the iPhone's 326 pixels per inch reading. Using an LED backlight, Hitachi's screen can produce resolution of 720 x 1280 and a contrast reading of 1100:1 (vs. 800:1 for the iPhone). According to Hitachi, the display reaches the "limit of what is discernible to the human eye".
Hitachi plans on starting production of the display in October which means by the time it reaches the market, the calendar will have flipped to 2012. In the meantime, there are plenty of brilliant and sharp screens already available or on the way to the market.
source:
MobileCrunch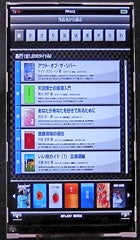 Hitachi Displays' new 4.5 inch LCD screen offers 329 pixels per inch