Bigger than you think: Netflix worth over $100 billion
8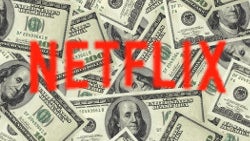 Netflix, the popular video-on-demand online streaming service, has reached another milestone - its market cap is now valued at over $100 billion. Large part in this achievement plays the incredibly successful last quarter of 2017, which saw a gain of over 8,3 million subscribers - 2 million more than the company's initial predictions.
Why was the last quarter of the year so successful though? What made the subscriber count reach the whopping 117 million across the globe? How did this company reach the $100 billion cap, despite being worth just half of that by the end of 2016? Well, with the help of a couple of factors.
First of all, all the Netflix originals. The company has put over $6 billion in their own productions in 2017 and the results didn't come short. Even with the cancellation of one of their more popular shows -
House of Cards
, the months from October to December saw the premiere of the newest
Stranger Things
and
The Crown
seasons, bringing the fans back from a long wait. On top of that there was
Bright -
the newest Will Smith action movie, which brought over 11 million viewers in its first three days, despite the not-so-positive reviews critics gave it.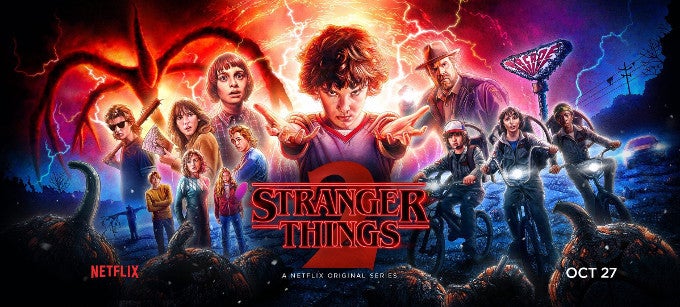 One of the most popular Netflix originals - Stranger Things
Second of all, there is the marketing, which has been quite aggressive in trying to bring the Netflix Originals some new viewers. For marketing, Netflix is believed to have spent over $1 billion over the past 12 months. Money well spent if you look at the results it has yielded.
Despite all the positive news, there are some bitter ones as well, as Disney is said to pull out all their shows from Netflix in 2018, possibly to launch their own, similar streaming service. This will inevitably result in some losses, as shows from the Star Wars and Marvel universes - both having many fans, will leave the company's platform. There was also the fore mentioned House of Cards cancellation, which brought $39 million loss to the company.
Still, Netflix expects more ups than downs in the upcoming year. To continue the hot streak in 2018, the company is going to dedicate $7.5 - 8 billion towards the production of its originals, which is expected to result in another 6.35 million subscribers count increase by the end of Q1.