Neat freak or hoarder: How many homescreens do you have on your device?
33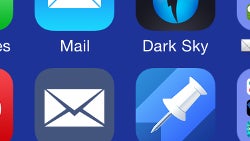 It has been ages since Android introduced the option for users to manage and rearrange their homescreens as they wish. With folders, widgets, and freedom to place icons wherever one wishes, users come up with various way of ordering their apps, and each one has their own number of total homescreens they are comfortable with. Even Apple's iPhone, despite being quite limited in the aspect of homescreen arrangement, still allows us to do some "spread control" by gathering apps in folders and minimizing the amount of total homescreens.
So, all that said, how many homescreens would you say is too much? Do you just keep one screen with a minimum of apps, so that you can enjoy a glorious wallpaper behind them? Or do you carelessly let apps spread across as many pages as they want, and then find yourself digging around to find them? Let's see!