Nationwide data outages are plaguing AT&T's network today?
This article contains unofficial information.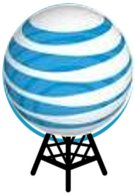 Throughout the day, there were reports from AT&T customers across the country saying that they were experiencing data outages – specifically 2G data connectivity. It's difficult to say it specific areas are more affected than others, but some of the outages can be found in states like Louisiana, Alabama, New York, Connecticut, California, and Massachusetts. In the southwest portion of the country, it sounds like customers are seeing issues with 3G connectivity. AT&T is apparently aware about the network issues going on today and their technicians are in the process of identifying and resolving the affected areas. Going by a few hours without data for smartphone customers can be tolerable, but going a full day can make others just a tad bit annoyed seeing they are paying for service.
source:
BGR
,
WMExperts
,
Engadget