NYT: Samsung engineers can't seem to replicate Galaxy Note 7 explosions in the lab
56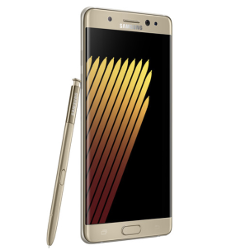 The
Samsung Galaxy Note 7
is gone, sent away to become a footnote to history. For Samsung, the company is left wondering what went wrong to a device that appeared to be on the verge of being the most feature rich Android based phablet in history. The scary part of the whole tale is that Samsung really has no idea what caused the phones to explode.
When the first batch of Galaxy Note 7 units started catching on fire, the company apologized and blamed defective batteries for the explosions. So it arranged to exchange the original units for new Galaxy Note 7 handsets with a "safer" battery. But when reports started surfacing last week that the replacement units were exploding at a faster rate than the recalled units, Samsung had no choice but to pull the plug on the device.
Samsung apparently ended production of a phone that it had high hopes for, without being able to replicate the explosions in the lab. Investors and Samsung saw the Note 7 as a phone that could challenge the Apple iPhone. Now, Strategy Analytics says that Samsung could lose $10 billion because of the Galaxy Note 7. And investors have chopped $17 billion off of the company's market cap.
In the U.S., Samsung received 92 complaints of batteries overheating on the Galaxy Note 7. There were 26 reports of burns and 55 contained some sort of property damage. Park Chul-wan, former director of the Center for Advanced Batteries at the Korea Electronics Technology Institute, spoke with some Samsung engineers who told him that the explosions could not be replicated in the lab. Mr. Park concludes that Samsung was too quick to blame the batteries; "I think there was nothing wrong with them or that they were not the main problem."
"The problem seems to be far more complex. The Note 7 had more features and was more complex than any other phone manufactured. In a race to surpass iPhone, Samsung seems to have packed it with so much innovation it became uncontrollable."-Park Chul-wan, former director, Center for Advanced Batteries at the Korea Electronics Technology Institute
source:
NYTimes