NYC T-Mobile customers, are you seeing 4G LTE pop up?
13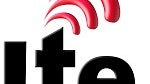 Over the past few weeks, we have been seeing blips on the radar indicating that T-Mobile's LTE network in New York City is slowing getting turned on, but with no official announcement by the carrier.
Indeed, New York City is not officially expected to be announced until sometime later this summer, but as their sites around parts of the city go live, it appears those with the right equipment are able to hop on and enjoy a trip on the fast lane.
Those that have been paying attention have noticed the 4G LTE appearing in their signal notifications and speed tests have been seeing downloads as high as 15Mbps. Parts of Brooklyn have seen it apparently, and below, one guy is checking it out in Flushing, Queens. We also added a second video from Astoria, New York where the speed tests are approaching 30Mbps, test-after-test-after-test.
Let us know if you are in the New York City area and able to pick up T-Mobile LTE.
via:
Light Reading