NVIDIA beats Q1 expectations with $77.9 million in profit
8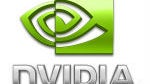 After seeing the quarterly numbers from companies like
Google
,
Apple
,
Microsoft
, and
Samsung
, the numbers reported by NVIDIA look like a drop in the bucket. But, NVIDIA has beaten expectations for its Q1 earnings with $77.9 million in profit, causing the company's stocks to climb in after-hours trading. Not surprisingly, NVIDIA's Q1 profit numbers actually show a drop of about 55% from Q4 of 2012, but a holiday quarter tends to be a big one. The quarter still marked a 29% increase year-on-year for NVIDIA.
NVIDIA reported today that the company had earned $954.7 million in revenue, and maybe the best news for investors: the company's profit margins are at the highest levels ever. All of this good news is leading NVIDIA to also announce that it will initiate a $1 billion program of stock buybacks and dividends for investors.
Things are certainly looking up for NVIDIA, and the future looks to stay bright with the Tegra 4 on the way.