NVIDIA CEO outlines reasons for slow Android tablet sales
21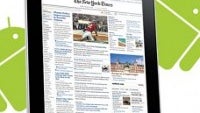 NVIDIA is one of the main driving hardware forces in the Android tablet world and slow sales of tablets with Google's operating systems seem to have touched NVIDIA's CEO Jen-Hsun Huang on the raw. Huang uttered not one, but a couple of arguments detailing the reasons behind the slow start of Android tablet sales in an interview for CNET: "
It's a point of sales problem. It's an expertise at retail problem. It's a marketing problem to consumers. It is a price point problem
," he mentioned.
While the first three arguments seem to touch on all Honeycomb tablets, most of which run on the dual-core NVIDIA Tegra 2 chip, the price point issue instantly spurs thoughts about the
Motorola XOOM
. "The
baseline configuration included 3G when it shouldn't have
," Huang underlined. "Tablets should have a Wi-Fi configuration and be more affordable. And those are the ones that were selling more rapidly than the 3G and fully configured ones," he further explained his point. The Motorola XOOM hit retail shelves with a hard-to-swallow $799 price tag for a 3G version and lacking a Wi-Fi only model initially. In comparison, the iPad 2 carries a much more affordable $499 price tag for the base model with no 3G.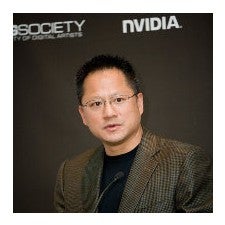 NVIDIA's CEO Jen-Hsun Huang
Echoing what rival Apple has been pointing out for a couple of months now, NVIDIA's main man added: "And
it's a software richness of content problem
." The scarce number of tablet-specific apps seems to become the chant for tablet makers as Motorola's own Sanjay Jha also mentioned the problem.
But all of those negatives
have been "largely addressed by a new wave" of tablets
as per Huang's words. We can only hope for the upcoming Galaxy Tab 10.1 and 8.9 to live up to the expectations this time and give us, the users, more arguments to opt for an Android slate. But what's your opinion about the slow start of Android slates and the underlying reasons? Don't hesitate to let us know in the comments below.
source:
CNET
Recommended Stories