Mystery biker that helped HTC CEO arrive at MWC found, behold his reward
29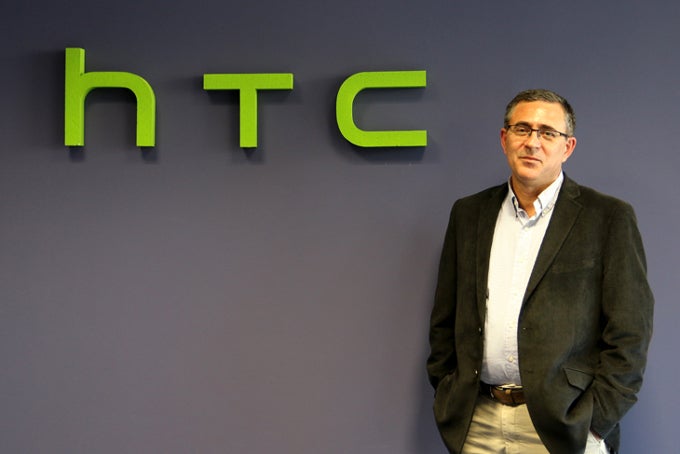 The mysterious biker,
who saved HTC CEO Peter Chou from running late to an important meeting at the MWC
, has been found. The lad is called Obdulio Herrera, a 53-year old Spanish motorcyclist. As you may recall, Peter Chou was stuck in a traffic jam and running late for an appointment, when Mr. Herrera showed up on his scooter and drove him to the Fira Barcelona expo center. The man refused to take any cash for the favor.
Moved by this kindness, Peter Chou was determined to find the man that helped him and somehow reward him. Thanks to the massive fuss, created in the press and in the social networks by HTC, some friends of Obdulio Herrera's son identified the hero of the story and contacted the Taiwanese manufacturer. After the company got in touch with the Spanish biker, even more details about the heart-warming story were revealed.
Apparently, Herrera did not ride a green scooter, as it was reported, but a plain white one. Also, he gave Peter Chou the helmet of his daughter, who he had just dropped off at school. The Spanish good-doer states that although he was "as punctual as a Swiss clock", he drove carefully and obeyed all traffic laws.
Oh, and the prize? Well, many people suggested that the kind Spanish man should be given a brand new
HTC One M8
. However, this is not the case. Instead of being awarded with a new smartphone, Obdulio Herrera has been invited to attend HTC's event in London on March 25. As you might know, the Taiwanese manufacturer's flagship smartphone for 2014,
the forenamed HTC One M8, will be unveiled at this event
.
source:
HTC