Mysterious HTC smartphone for Verizon pops up at the FCC
5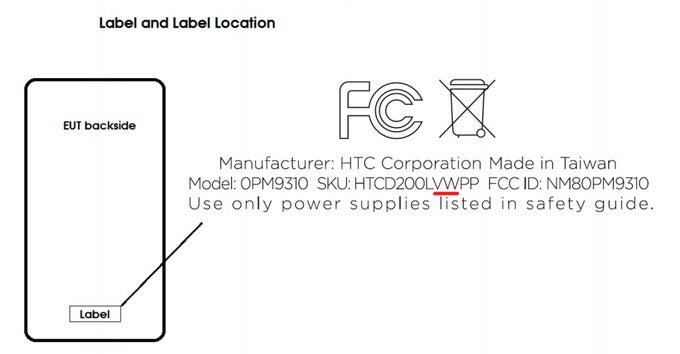 As we were taking our daily stroll through the FCC's database, we came across a new HTC smartphone. It is a handset shrouded in mystery, as is usually the case with gadgets submitted to the commission – we don't have any pictures, we don't have any specs, and we can only guess which HTC model we're dealing with. We do, however, have enough clues to assume that the device is Verizon-bound.
First of all, this HTC phone bears the 0PM9310 model name and SKU HTCD200LVWPP. The VW suffix in the SKU is a clear hint as to where the device is headed, but that's far from all the evidence. Documents indicate that the phone is compatible with CDMA2000 networks, such as Verizon's. Also, it supports LTE on bands 5, 7, 2, 4, and 13, of which the last three are in use by Big Red. One last clue we can extract from the papers is that the phone has a non-removable back cover.
That's pretty much all the information we have about the HTC 0PM9310 at this point. If the phone is meant to see the light of day, an official announcement should come sooner than later.