Munster: Apple's iPhone 7 will lack notable tech advancements but will still sell pretty well
64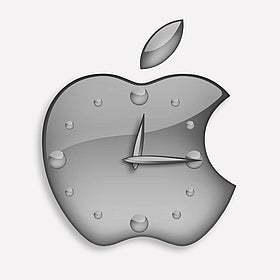 According to a new report from Investment firm Piper Jaffray, about 67.5% of iPhone users in the US own a phone from the
iPhone 6
series or older. In other words, two-thirds of iPhone users in the US rock a phone that's at least two years old.
Before discussing the details and the implication of this new report, it's worth pointing out that its sample size is one of only 400 US iPhone users. That's not enough to accurately predict the structure of the entire iPhone user base in the US, but the analysts believe that the findings can serve to highlight a trend in the bigger picture.
In this sample, the most popular series was the
iPhone 6
(25% of devices), followed closely by the
iPhone 6s
series (21% of devices). 31.5% of those who've completed the survey rock the iPhone 5s or an older model.
Interestingly, just 15% of respondents said that they plan to upgrade to the
iPhone 7
series this fall. 56.3% of respondents declared that they will not be upgrading to the iPhone 7. About a third of respondents are undecided.
The analysts believe that more and more iPhone users will be tempted to upgrade to the iPhone 7 later this summer as the rumor mill ignites interest. According to Gene Munster:
"We view this as in-line with our expectations given we are still over two months away from the official launch and most consumers are not tuned into the Apple rumor cycle [...] We expect the percentage of consumers that plan to upgrade to the iPhone 7 to increase following the announcement, even if it is not a significant technology upgrade."
Gene Munster estimates that the iPhone 7 will sell just about as well as the iPhone 6 series, and this despite the fact that the handset is expected to lack any notable technological advancements. If this turns out to be the case, then the upcoming iPhone 7 series could outsell the iPhone 6s cycle by 12%.
It remains to be seen, however, if the iPhone 7 will be able to outperform the iPhone 6s series. While there is data to confirm that a large fraction of iPhone users rock a model that's at least two years old, recent reports on the global state of the smartphone market show that the usual 2-year upgrade cycle is about to get extended by at least one year due to increased saturation.
According to the latest rumors, the upcoming
Apple iPhone 7
will launch in September with improvements such as a thinner (but not re-imagined) design and a faster chipset. Much has been said regarding the fact that the iPhone 7 might ditch the 3.5mm headphone jack in favor of Lightning-equipped headphones, and a series of new leaks seemingly confirms this change.
Most of the notable improvements are said to be equipped on the larger 5.5-inch
iPhone 7 Plus
, a phone that's said to come with a dual-lens camera as well as a magnetic Smart Connector for charging purposes.