Munster: Apple to bring $199 unlocked Apple iPhone in Q3
35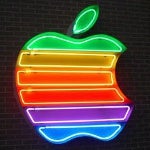 Piper Jaffray analyst Gene Munster told clients in a research note on Wednesday that an unlocked,
$199 Apple iPhone
will be launched in the third quarter of this year. Munster forecasts that Apple will sell 37 million of the low priced handsets in 2013, rising to 96 million next year with 170 million getting rung up in 2015. Despite the lower profit margin on the device, the analyst sees Apple increasing its gross profit as it enters a low-cost handset market believed to be as large as $135 billion this year.
Apple iPhone 4
, is priced 133% higher than the average low cost model in those six markets, which means that right now Apple is currently serving the top of the low-end market. The
Apple iPhone 4S
is priced at 48% more than the average mid-range phone and the
Apple iPhone 5
has a 19% premium to the average high-end unit. That means that Apple currently does not really have a price competitive phone in the low-end, which is where the new model to launch in Q3 will lie.
In emerging markets like China and India, the average low-end handset runs $138 and $140 respectively, according to Munster. The Apple iPhone 4 is priced about
265% higher
than the average low priced model in those countries, meaning that for Apple to compete in those markets, it needs to offer a cheaper phone.
source:
AppleInsider