Mr. Blurrycam takes some pictures of possible Nokia EOS device
20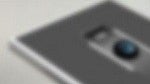 It is a regular struggle between the desire to know, versus the desire to keep things secret – the result is fuzzy and vague photos of gadgets we want to know more about. For this edition of Mr. Blurrycam, we are treated to two pictures of what may be the highly anticipated Nokia EOS, a follow-up device to the camera-with-a-smartphone-attached Nokia 808 PureView.
Based on the various blends of rumors, we are not sure what to make of these photos. The device pictured looks a lot thinner than we would think given the expected 41MP camera that is supposed to be on board. That said, the Chinese site that shared these pictures says there will be two releases for the Nokia EOS.
One on July
9th with AT&T exclusively, the next will be later, possibly September, where the device will arrive internationally with the new Windows Phone 8 GDR3 update.
The
remainder of the specifications are up for speculation
, though at the very least, we expect the EOS will enable fully manual camera settings if desired, just like the 808 PureView. The pictures are sufficiently blurry enough that you cannot see the trademark Nokia buttons along the right side of the device and in the second picture, it does not seem to render the tapering we have been reading about to accommodate the bump that is the camera.
The promise of what the Nokia EOS may bring to market is in line
with some of the ideas and promises made by Nokia CEO Stephan Elop
. 2013 will hopefully be a great year for Nokia.
source:
Dospy.com
via
NokiaTividade