Mozo brings color back to Lumia phones with new polycarbonate (and also wood) cover options
8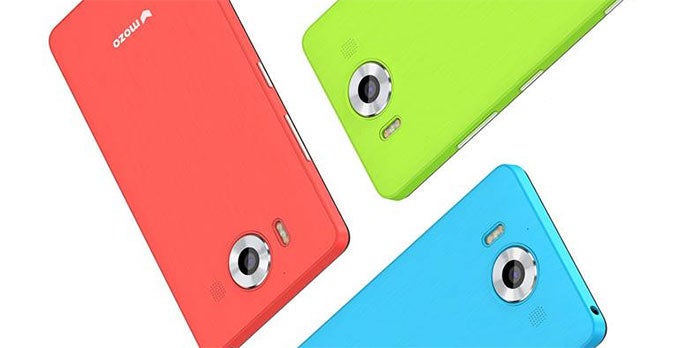 Remember back when Windows smartphones actually looked
fun
? Back in the days of Nokia Lumia models, bright, vibrant polycarbonate handsets helped Windows Phone really stand out. And while the Microsoft Lumias of today may be a bit more subdued in their styling decisions, users looking for a burst of color aren't without hope altogether, and today we see case-maker Mozo reveal its latest lineup, including both some very colorful polycarbonate covers, as well as some handsome wooden options.
You might recall Mozo from the really well-received
leather back panels it came up with for the Lumia 950 and Lumia 950 XL
– covers so nice that Microsoft was quick to promote its new phones right alongside Mozo's accessories.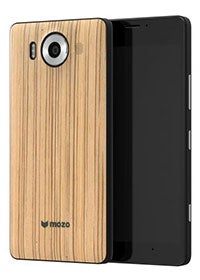 Recently Mozo's been teasing the arrival of some fresh Lumia case options, and today those three new series arrive for pre-order.
First up, we've got those colorful polycarbonate backs for the
Lumia 950
and
Lumia 950 XL
, each available in blue, coral, and green. They replace the phone's original back panel, while keeping wireless charging and NFC connectivity intact. No matter which you choose, it will run you about 45 EUR.
If your tastes are a little more formal, but you're not loving Mozo's leather options, you might want to look at the new trio of wooden back, made from real wood and available in black walnut, zebra wood, and light oak. All three are avialble for both the Lumia 950 and 950 XL, and come in just under 50 EUR.
Finally, Mozo takes the colorful case action to the next level with its three new "candy" covers for the
Lumia 650
, decorating the phone with multi-colored shapes and patterns. NFC compatibility is once again retained, but pricing's quite a bit lower than Mozo's 950 options, with Mozo asking right around 25 EUR.
All these cover designs are available for pre-order now, and should start shipping in about three to four weeks. Anybody thinking about snagging one to spruce up their own Lumia?
source:
Mozo
(Facebook) via
MSPoweruser