Mozilla signs a deal to make the world's cheapest smartphone: $25 Firefox OS device with 3.5" screen and HTML5 apps
9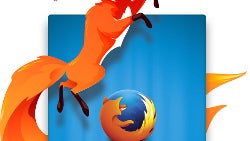 Smartphones have gotten cheaper and faster, but it's still hard to find many smartphones under $100, and there are almost none under $50. Mozilla, the company behind the popular browser and the Firefox OS, wants to right that wrong and has signed a partnership to make the world's cheapest smartphone, a $25 Firefox OS smartphone.
The $25 smartphone is expected to feature up to a 3.5-inch touchscreen with a resolution of 320 x 480 pixels (by the way, this is the exact size and resolution that the iPhone 3GS had), integrated Wi-Fi, Bluetooth, FM Radio and a camera function. It will also support a traditional phone and browser apps that come with Firefox OS, and will have access to an ecosystem of web and HTML5 apps. The reference design also includes a basic, 2-megapixel rear camera. The plan is for this to be a much more feature-packed offering than dirt-cheap feature phones that are traditionally sold at similar prices.
In order to make all this possible, Mozilla signed a deal with Chinese fabless chip maker Spreadtrum to use its just-unveiled SC8621 silicon. The chip is well integrated to optimize for cost as much as possible, and this kind of $25 smartphones are what it aims for.
Mozilla and Spreadtrum have also done the work on integrating Firefox OS with SC6821 and SC7710 WCDMA smartphone chipsets, and will soon complete a turnkey reference design for the SC7715, a chip with integrated connectivity.
Right now, Firefox OS is on three devices offered on four carriers and covering 15 markets. In 2014, Mozilla hopes to further expand into Latin America and Deutsche Telekom will offer its Firefox OS phones in new European markets.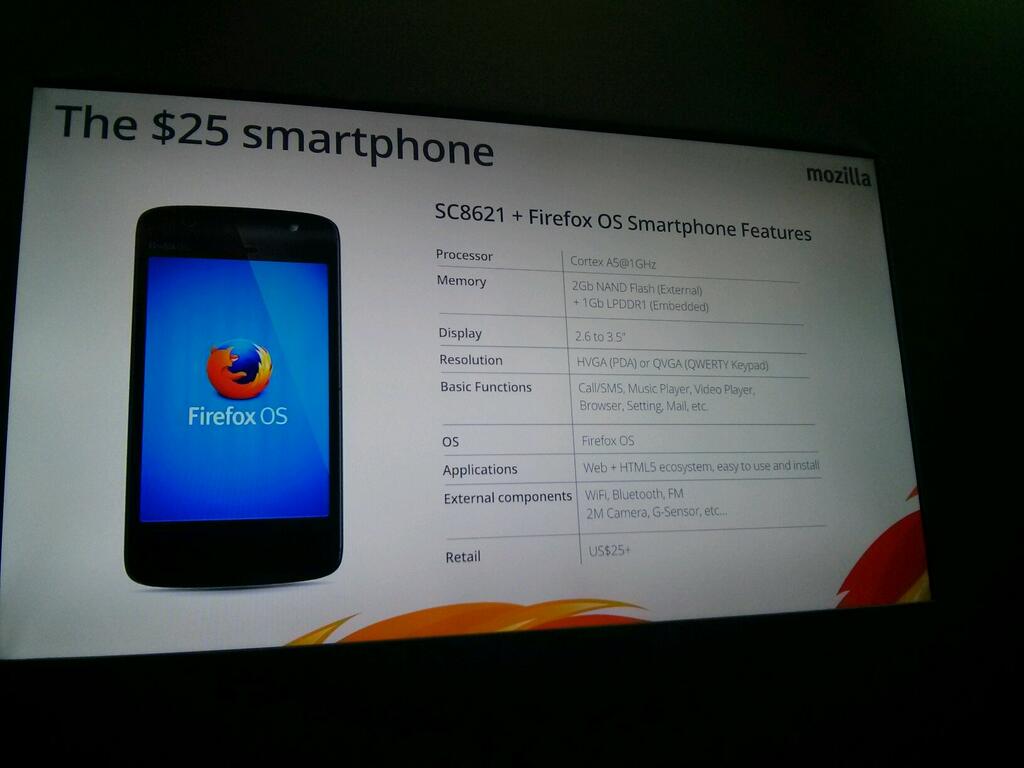 source:
Sacbee
,
Re/code