Mozilla shows off Firefox for tablets
4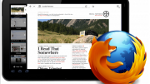 Mozilla is calling it an evolution of the phone version of Firefox, but we're hoping it'll also be a refinement of the current experience as well. Mozilla has shown off the first screenshots of Firefox for Android Honeycomb tablets, and it does look like it could be a solid addition to the selection of alternate Honeycomb browsers.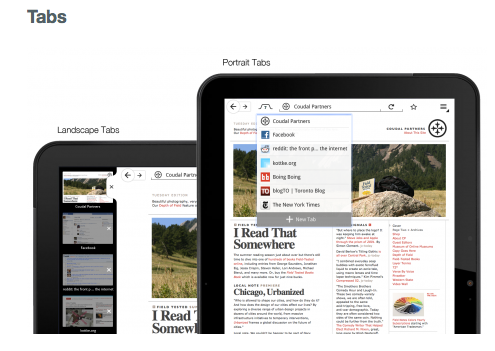 The UI has been inspired by the minimalism of Honeycomb and looks pretty slick. The Awesomebar is obviously featured prominently, and keeps the tabbed menu giving access to bookmarks, history, and pages that were synced from your desktop. The interesting choice is with browsing tabs. When holding the tablet in portrait mode, tabs are held in a menu at the top. And, in landscape mode, tabs are in a tray on the left complete with thumbnail previews of each page.
Of course, the problem with Firefox mobile apps has never really been the UI or the feature set. The phone app looks good, and renders pages well. The problem with the phone app has always been that it is heavy and sluggish. Where most alternative browsers top out at a few MB, Firefox is about 15 MB. So, we're hoping that Mozilla can get the app to startup faster, and generally be more slick.
source:
Ian Barlow blog
(Mozilla UX Visual Designer)