Mozilla adds a slew of new features to Firefox for iOS
2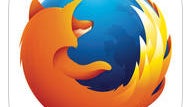 Having brought is
mobile firmware aspirations
to an abrupt end by
ditching the Firefox OS
, Mozilla has had a little more time to focus on its speciality—great browsing experiences. The Firefox client has long been a front-runner at desktop level, and in recent times, has garnered a strong user base through Google's Android as well. It wasn't until last year that Firefox could finally grace the App Store with its presence, and rather disappointingly, the iOS version was considerably scant on the features front. Thankfully, the latest update plugs many of those gaps.
The reason why the immensely popular Firefox didn't hit the App Store years ago is simple: Apple doesn't permit third-party browsers unless they're based on its own WebKit engine. Since Mozilla uses
its
own Gecko engine, the result has, until recently, meant no Firefox for iPhone, iPad or iPod touch.
Mozilla has long remonstrated for the Mac maker to relax its rules and allow for alternative browser engines, and it's by no means the first company to have done so. Ultimately, though, the lure hundreds of millions of users on Apple's platform proved too sweet a fruit for Mozilla to resist. Any perceived attempt to play hardball in Apple's walled garden was simply a non-starter, and the folks at Mozilla eventually caved and built its iOS iteration of Firefox around the WebKit rendering framework.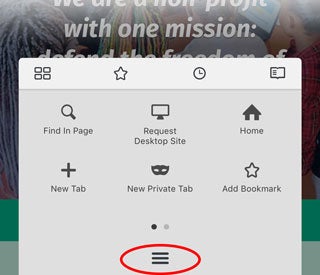 All this red tape has left Firefox way behind its Android counterpart thus far, but version 5.0 gives the app some much-needed rejuvenation. For example, users can now add website-specific search engine to Firefox, adding to the collection of predefined search providers offered previously.
There's an all-new menu
(right)
for ease of general navigation, and thankfully, users can now quickly undo recently closed tabs with ease. The home button is also customizable, permitting a user to navigate to any website of their choosing with a simple tap.
As with most software updates, you get your standard assortment of bug fixes and under-the-hood enhancements. Mozilla also promises some improvement to battery efficiency when using Firefox on iOS, which is always welcome.
If you're an iOS user keen to see how the Firefox browser is progression, be sure to grab the latest version below.