Mozilla: No Firefox browser for iOS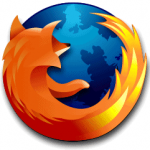 At SXSW, Mozilla's VP of Product, Jay Sullivan, told an audience watching a panel on the mobile browser wars that because of Apple's unwelcoming attitude toward third party browsers, there will be
no Firefox for iOS
mobile browser app. Apple stacks the deck to make third party browsers feel unwelcome. For example, mobile Safari uses the fast Nitro JavaScript engine while Apple forces third party browsers to use the slower UIWebView. This gives mobile Safari a big
edge
in performance.
The closest Firefox has been to having a browser on iOS was
when it released Firefox Home for iOS back in 2010
. Not a browser, the app brought to iOS
bookmarks, browsing history and any open tabs
from the Firefox browser on a home computer. Firefox eventually pulled it from the App Store last September.
less than 1%
of the mobile browser market while mobile Safari has a controlling 55%.
Both Sullivan and Dolphin Browser Chief Software Architect David Dehgahn told the audience that by closing its web environment, Apple is making consumers suffer. But an informal poll taken with the panel audience found that a majority of them were using an iOS device and that very few were suffering. That is the realistic challenge that Firefox and other third party browsers face on iOS.
source:
CNET