Mozilla is shifting priorities and laying off 250 employees
1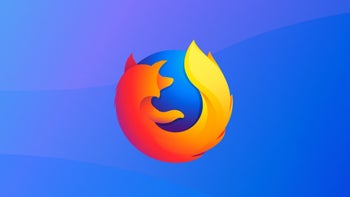 Due to its decreased revenue during the global pandemic, Mozilla Corporation, the company behind the Firefox browser and Thunderbird email client has been struggling financially for a while. Yesterday, a blog
post
from its CEO was shared online, announcing new plans for the company that are meant to restore its financial viability.
Published by Chairwoman and CEO Mitchell Baker, the blog post starts with a defining statement: "This is a time of change for the internet and for Mozilla." It then continues:
Mozilla exists so the internet can help the world collectively meet the range of challenges a moment like this presents. Firefox is a part of this. But we know we also need to go beyond the browser to give people new products and technologies that both excite them and represent their interests. Over the last while, it has been clear that Mozilla is not structured properly to create these new things — and to build the better internet we all deserve.
The needed restructuring in question is said to involve giving internet users alternatives to "conventional Big Tech", but also results in the layoffs of approximately 250 Mozilla employees. An internal
message
from Baker, later publicly shared in the blog post, also informs of said restructuring, layoffs, and expresses regret for the necessary reduction of Mozilla's workforce.
Both messages re-confirm that Mozilla is suffering from lower revenue due to the global pandemic, thus desperate measures needed to be taken in order to keep the company afloat.
So going forward we will be smaller. We'll also be organizing ourselves very differently, acting more quickly and nimbly. We'll experiment more. We'll adjust more quickly. We'll join with allies outside of our organization more often and more effectively. We'll meet people where they are. We'll become great at expressing and building our core values into products and programs that speak to today's issues. We'll join and build with all those who seek openness, decency, empowerment and common good in online life.
For the coming months, the company wants to focus on its more financially successful Firefox browser, while reducing its investments into other, less viable projects such as developer tools. Nevertheless, Mozilla will invest in security and privacy products it deems to be financially viable, such as VPN (Virtual Private Networks).