Motorola will be the exclusive provider of DROID devices for Verizon
18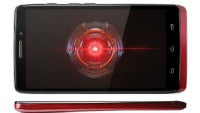 There had been some speculation about the relationship between Motorola and Verizon now that Google has taken over Motorola; and, that speculation was intensified by the news that the Moto X would be available on all major carriers in the U.S. But, it seems there was no reason to speculate, because it turns out Motorola will be the exclusive provider of DROID devices for Verizon.
After today's announcement, Verizon marketing executive Jeff Dietel told CNET that
starting with this new line of DROIDs, all DROID devices for Verizon will be made by Motorola
. There was no indication that this exclusive deal has a timeline attached to it, so it seems that we should expect Motorola DROIDs for the foreseeable future.
Motorola has been the manufacturer behind the majority of the DROID devices, but there have been a few from HTC and one from Samsung as well. This deal should be very important for Motorola, because the company needs to rebuild its image after such a long time without releasing a new device. Having the Verizon brand and marketing behind Motorola devices can only help on that.