Motorola updates Touchless Control with "find my phone" function
8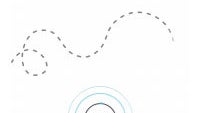 One of the main features of the new Motorola devices is the Touchless Control feature, which allows users of the new Motorola DROIDs or the Moto X to issue commands or searches without the need to touch the device. Of course, after issuing the original voice-only command, you may need to eventually touch your device, which can be difficult if you don't know where it is.
But, Motorola has now updated the Touchless Control app to help you find your device if you've lost it... assuming the device is in a place where it can hear you. Assuming your device can hear you and it isn't wedged too deeply in the couch cushions or somewhere in another room or maybe in the car, all you'll have to do is say "Okay Google Now, find my phone"; and, the device will trigger an alarm to help you find your phone.
In the case that your device can't hear you, you can still use Google's new
Android Device Manager
to trigger an alarm that will sound at full volume for 5 minutes. It's always good to have backup.